Skull tattoo designs are not only for men, but it is also equally perfect for women. Skeleton tattoos aren't always associated with death and grief. They can be quirky, edgy, or even fun. We've gathered some of the best tattoo ideas for women to add a bold and sexy look to their style.
Go for Tattoos With Colors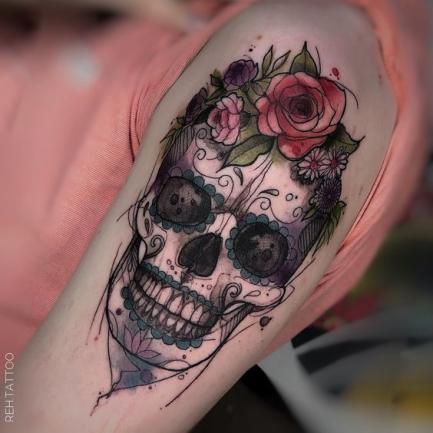 Colorful skull tattoos can add a uniquely feminine touch. The addition of roses to the skull motif is a common design technique, with the brightly colored roses meaning everlasting love and youth as the black roses symbolizing death and remembrance.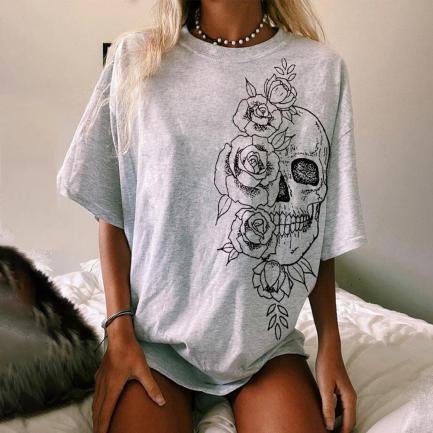 Related Fashion Clothing: Flower and skull T-shirt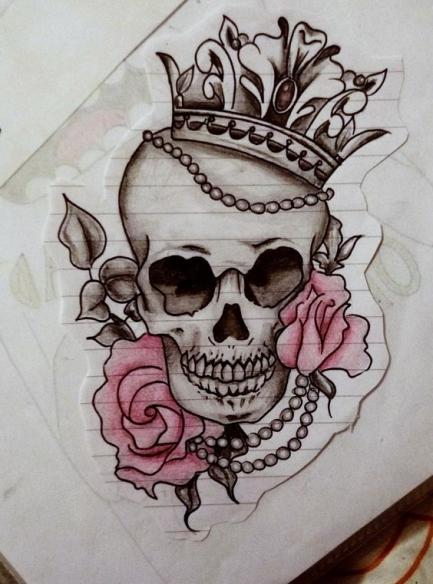 A personalized skull tattoo wearing a crown symbolizes supremacy and the threat of death. But with pink tonal presents a kind of tender breath, which is very suitable for girls.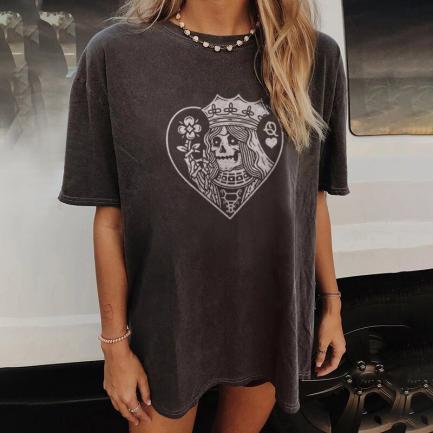 Related Trendy Clothing: Skull King Holding A Flower Printed T-shirt
Body Parts Suitable For Tattoos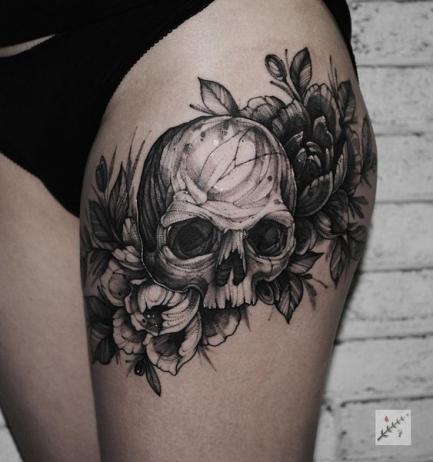 The skull tattoo on the leg is very sexy with the addition of a totem tattoo pattern style made with a floral shape.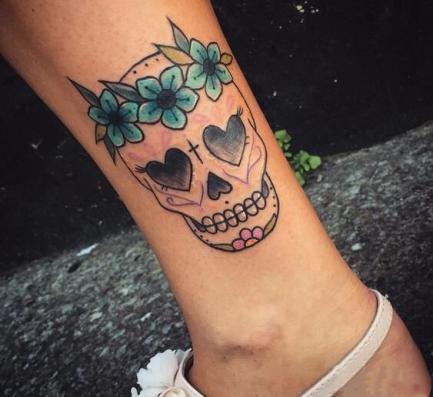 A colourful skull tattoo on the calf with a blue flower symbolism the beauty and temperament of a woman.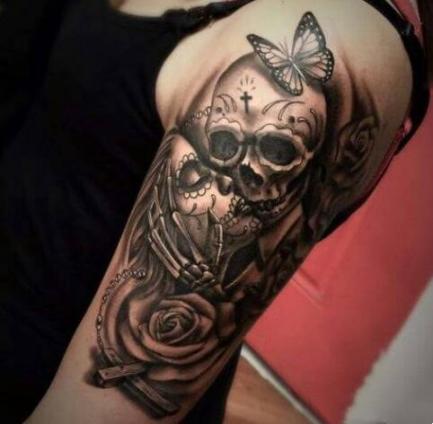 The pure black tattoo on the upper arm shows a skull mother holding her child, symbolizing the continuation and inheritance of life.

Skull inspired apparel from Minnieskull' Online shop: Skull Style clothing collection
Female Skull Tattoo Pattern Ideas
If you're looking for the best tattoos for ladies, then you'll love this beautiful collection of unique, meaningful, and cute elements.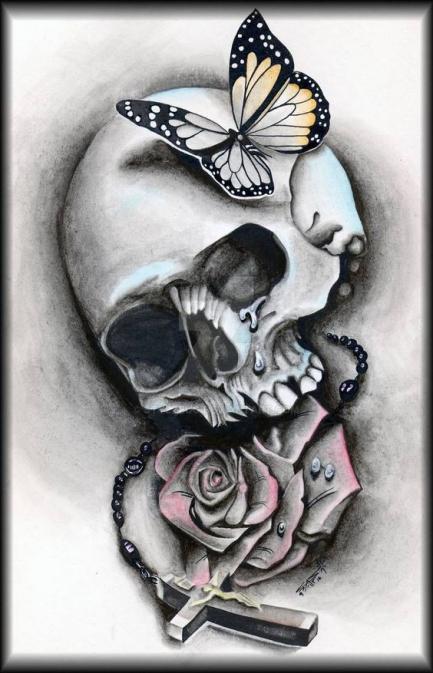 Crosses, roses, skulls and butterflies, this skull tattoo contains many elements, it represents religion, faith and love.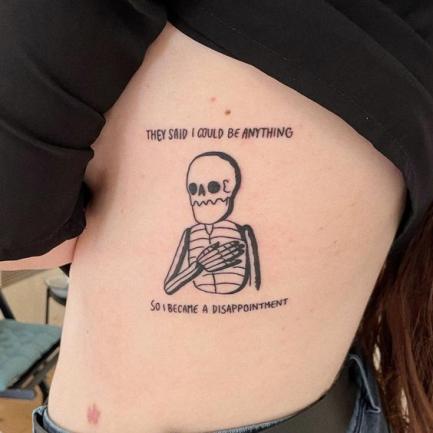 A simple Skeleton blackwork tattoo says it all. Skulls are the symbol of the preciousness of life. It can also refer to spiritual power, which creates a cycle of life.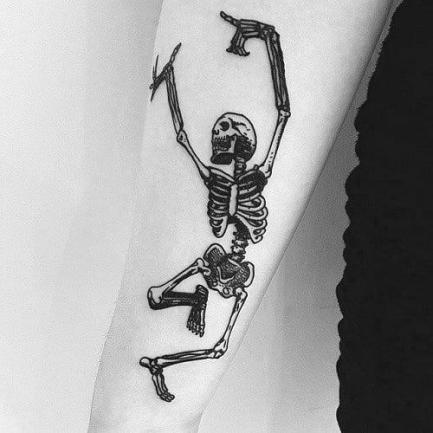 A dancing skeleton is joyful and perfectly placed, it has a whimsical but not overly so feel to it.

Do you have any skull tattoos? What do your tattoos look like? Share your thoughts with us! If you're looking for trendy clothing inspired by tattoos, please check our site for more.